For day four I went a different direction. I'm sure some of you will probably still see my eye in it but the subject matter has a deeper meaning to me. View the image first then read the spoiler if you so choose.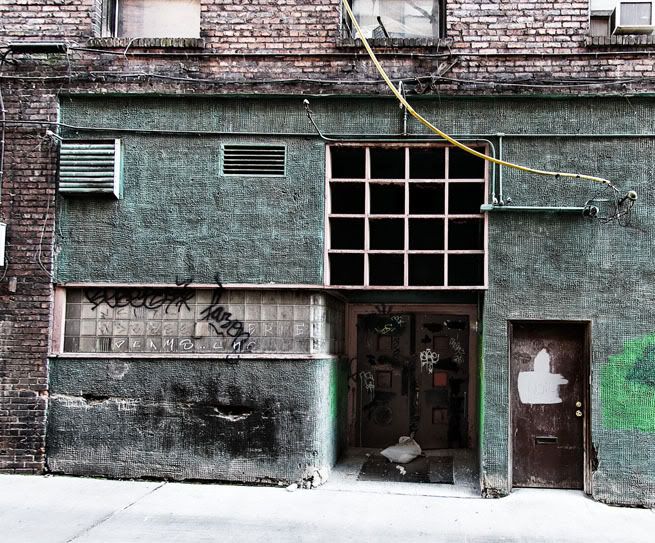 Once you've viewed the image and want the story behind it


This is located in an alley in Seattle's Chinatown district. I patrolled this area in the wee hours of the morning and this location always seemed ... unwelcoming and more. After more than a year I found out that this is the former home of the Wah Mee gambling club and home to Seattle's largest mass murder ever (and hopefully it will retain that record). I remember the news stories well! In 1983 three young Chinese men who were pretty well known in the community entered the club intent upon robbing the inhabitants in order to pay off gambling debts at another location. They proceeded to bind each of the fourteen people inside and shoot them each in the head. One survived to testify against them and all three remain in prison to this day.