I'm at work!! I need to run home. Also I'll be out during the weekend. I'll have to post Day 6 & 7 upon my return.

Since I'm prepping to do a few transfer pieces. I thought I'd play with elements again and get the feel for what I want to use for the base of my work. The attached piece is called Urban Decay, at least for now.
It's a transfer onto canvas with acrylics and ink.

I'm not loving it as much as I'd like. I think I need to play with more paint. I'm not feeling it... it's bad to me.

But, it's what I did for Day 5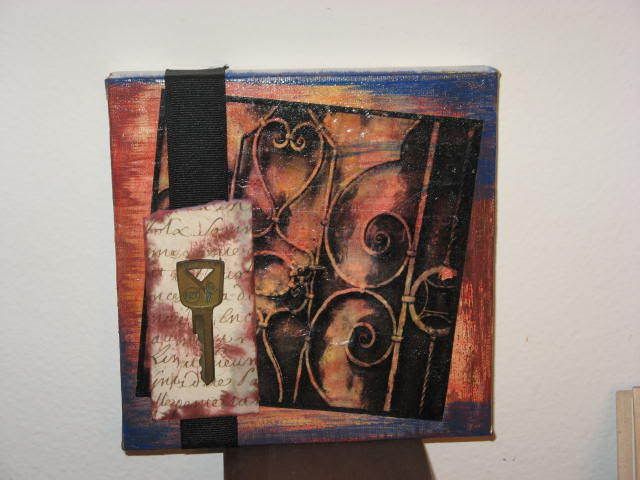 Oh last thing, since I'm running late and don't have time. I'll have to comment on other submissions when I return. Can't wait to see them!! I hope that's okay. Thanks....