Here's my day six post and, yes, I *am* up this early! Nope, not complaining - it's just odd, that's all. ::smiles::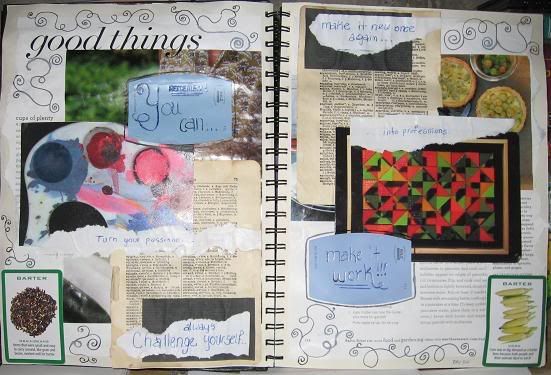 I challenged myself to create art journal pages using random magazine pages (making them work, no matter what was on the page). I think it came out pretty good. The text reads:

You can . . . make it work!
Always challenge yourself . . . make it new once againe.
Turn your passions . . . into professions.