Well, when I started ArtSoMoFo, I really didn't expect to be making things like.... This. But, I've learned it's often best to go along with what your muse wants, even if you don't understand it.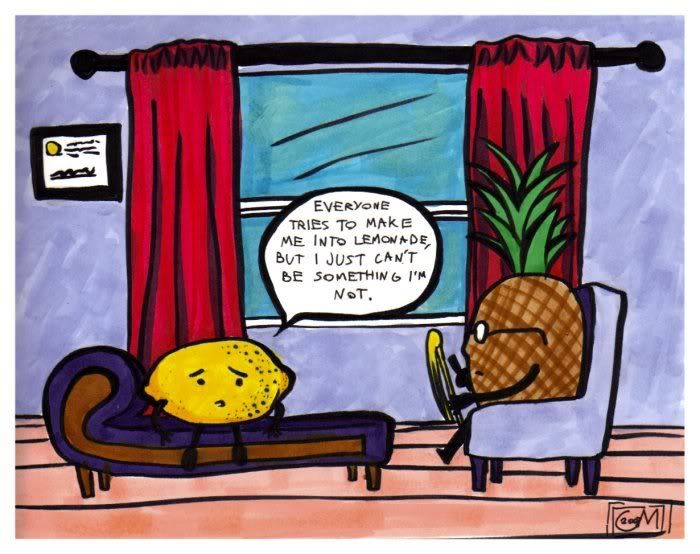 I just felt like drawing a comic, even though I never draw comics. And I have an odd artistic fixation with fruit. I still don't know why.
Obviously not a stretch of my abilities in the least... but it was a lot of fun.