Hello Mofo'ers!

I've been a busy bee this weekend. Here's the rundown:

Friday: We finished the floor. Yea for sleeping in your own bed!

Saturday: I did a doodle of the paper tablecloth at the resturant we were eating at.




Sunday: We painted. A lot. Here are pictures of the finished bedroom and the work I did on the hallway and stairs. The bedroom is a soft gray-green. The hallway is light peach that just looks warm next to the red. The stairwell will be a soft warm gray. The ledge (covered in tools) will be dark brown.

>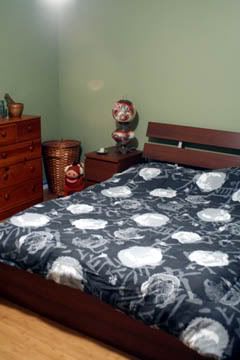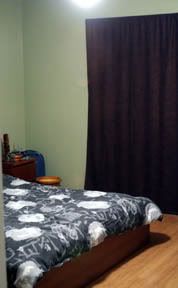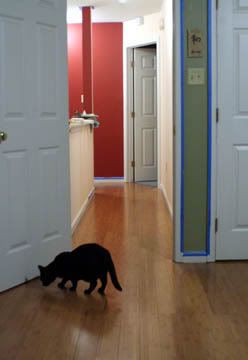 This is the bottom of the stairs and the view coming into the house from the front door.

edit: the blue tape is coming off tomorrow. :-D